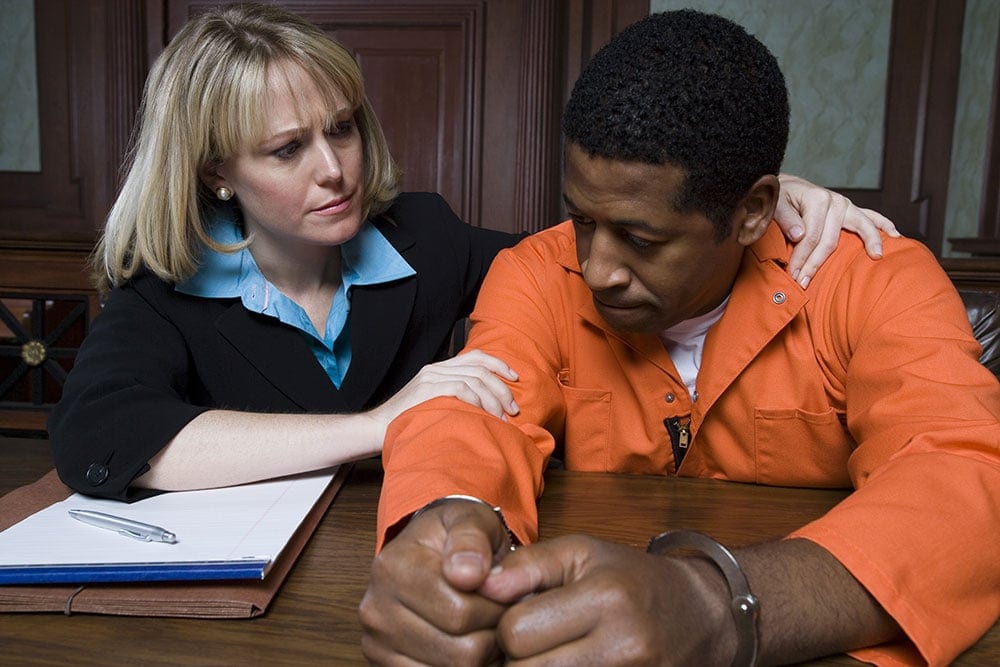 Regardless of whether you are guilty of a crime that you have been accused of committing, you have the right to seek competent representation. Criminal defense is a highly specialized area of law, so you'll want to hire a professional who can effectively handle your case and help you achieve a favorable outcome.
As such, figuring out how to choose a criminal defense attorney to represent you may not be as simple as calling the first name that appears when you run an online search. With your future at stake, you can't afford to make the choice lightly — you'll need to do substantial research and careful planning.
Here are key tips to keep in mind:
1. Ask people you know if they have relevant recommendations. For many people facing criminal charges, one of the simplest and quickest ways to round up a shortlist of lawyers that they could potentially hire is to ask relatives or close friends if there is anyone they could recommend — provided that the lawyer specifically has years of experience in practicing criminal defense (and ideally, representing clients with the same case as or similar to yours). After all, DUI charges are very different from murder accusations, or sex offenses, or drug charges, so it's best to find an attorney who is well versed in your particular case.
2. Take your search online. If no one in your immediate circle or network can refer a good criminal defense attorney, do research online on lawyers with a good track record in criminal defense. Websites of law firms can provide important information on individual attorneys such as their biographical information, educational background, professional background, news articles, and specific services. It can also help to contact the state bar association and enquire whether the lawyers you are considering are in good standing.
3. Set up an initial consultation with the attorney. You'll need to prepare some of the crucial information about your case that you can present to the lawyer to help determine if he is the best person to represent you. This includes what you have been accused of, when the arrest occurred, what the circumstances of the arrest are, what the case against you is, and who was involved in the matter.
Be sure to ask questions well. The lawyer you need must be able to clearly explain to you the criminal charges you are facing and what they entail, what your legal rights are, what the prosecution will have to prove, how evidence can be used against you in court, and what consequences you may stand to face after the case has been presented.
4. Request information about the attorney's services so you can make an informed decision. You'll want to ask the attorney for legitimate references, the law firm's brochure and promotional materials, and a copy of the lawyer's retainer agreement. Have these materials clearly explained to you so that you can gain a better picture of the quality of services they provide, the feedback of their previous clients, and the fees and costs of their services so you won't be surprised in the end.
When you are satisfied with the research you have done, the last remaining thing you need to do is to listen to your instinct and select the lawyer from your list of prospects whom you feel will be able to honestly and effectively represent you and provide their best services for you. Being comfortable and able to successfully communicate with a lawyer is also a deciding factor. It's always best to hire someone you feel you can trust to help you receive just treatment under the law.